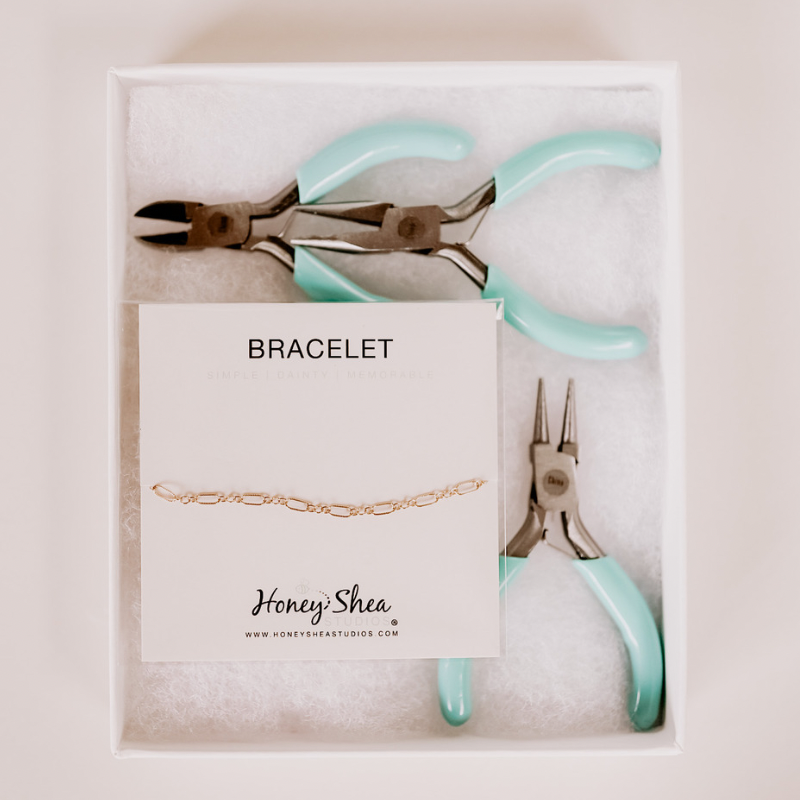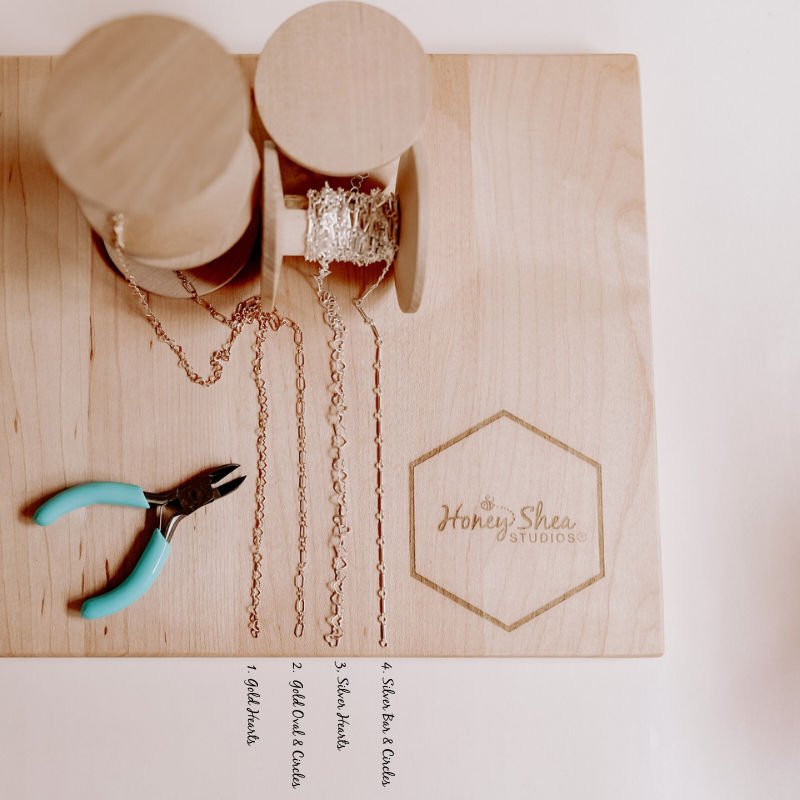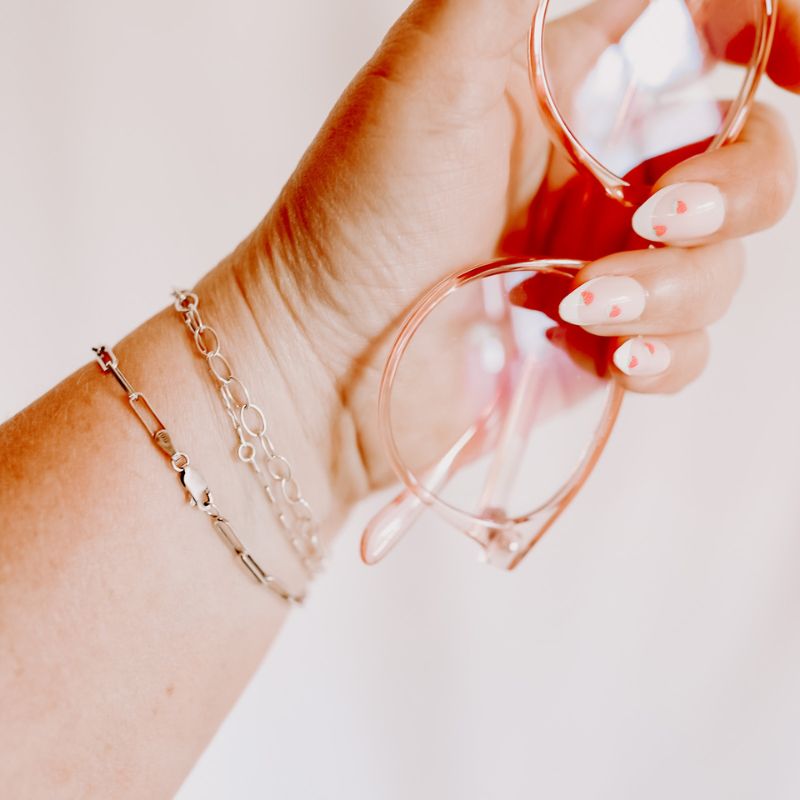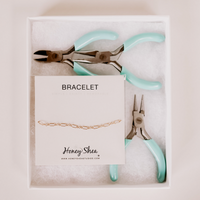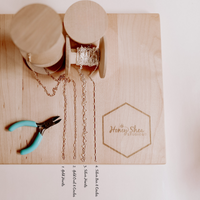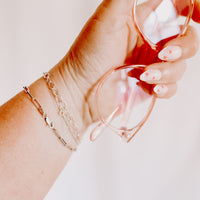 The dainty unending bracelet 
What is an unending bracelet?
It is a dainty everyday custom bracelet that is custom-made to your wrist to give you a totally seamless bracelet. It is a quick, fun, and totally painless process that creates a special forever bracelet
without
a clasp.
May you open your arms dropping all of your worries and doubts at his feet, gently letting go with each exhale may you remember his promise that you are never alone and that your story has already been beautifully carefully and meticulously written just for you.  May you end each day not dwelling on where you have failed but celebrating that you dwell in the beauty of his unending grace.
Sterling Silver
14k Gold filled
2 jump rings included
3 mini jewelry-making tools
 The Unending Bracelet Kit is a perfect way to create your own unique jewelry piece. This kit includes all the necessary supplies to make a beautiful unending bracelet - perfect for gift-giving or for treating yourself. Have fun exploring your creativity and creating a one-of-a-kind accessory!
*Once your order is placed I will email you a video tutorial on how to make your very own unending bracelet.
**This is a two-person project that would be impossible to do alone. So grab your favorite someone to assist.
Share